HEALTH RISKS ASSOCIATED WITH LONGTIME SITTING
Human's body is created for moving. Moving is what people were doing at most of their daytime during many decades.
What modern technologies (like car, TV, computer etc.) have caused is that most people of all age group are sitting most time of the day. This situation is even more worsened by coronavirus pandemic during last two years.
Meanwhile, sitting for a long time due to any reason: working, driving, watching TV, can be very harmful for our health.
In particular, health risks for those who is sitting more than 8 hours a day is similar to the risks related to obesity and smoking.
Here is the list of related health conditions:
Obesity
high blood pressure
high blood sugar
excess fat accumulation around the waist
increase of cholesterol level
metabolic syndrome
increased mortality from cardiovascular diseases and cancer
injury of spine discs
limb numbness
weakened muscles
neck and arm pain
All these conditions are called "sitting disease", although it hasn't been qualified as diagnostic disease yet.
In addition, the position of the head while using smartphones causes the increase of the head mass 5 to 6 times, which creates additional pressure for the neck and back muscles.
HOW CAN WE LOVER THE HARMFUL EFFECTS OF LONG SITTING
The main recommendation is to STAND UP.
Being physically active at the end of the day after long sitting period doesn't decrease its negative impact on the body. So the sitting period must be decreased itself.
The first step can be just standing instead of sitting when the situation at the office is suitable.
While sitting the body uses much less energy than in the standing state, because many muscles of the lower back and legs are working for maintain the body at standing position.
According to one of the researches, the person who is sitting preserves 352 calories in every 2 hours.
Here is what you can do:
stand up while talking on the phone or watching TV
use any possible situation to stand up and to make steps
overall, after every 20 minutes of sitting, stand up for 8 minutes and after that walk for 2 minutes .
if it is possible you can make some stretching exercises in both sitting and standing positions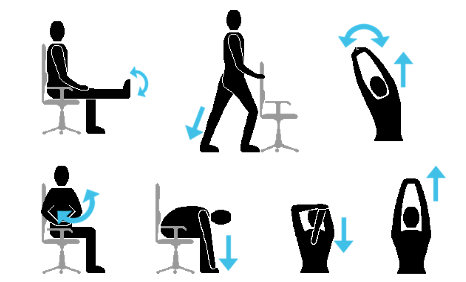 Being physically active enough helps not only staying healthy, also it increases the satiety with work, balancing between personal life and work and helps to avoid burnout from working. These facts can be motivational for employers to create more active environment at the offices.
INCREASE PHYSICAL ACTIVITY OUT OF THE OFFICE
Take a walk to the office at least for a short distance.
Use stairs instead of lift cabin.
Put on the comfortable clothes and shoes to make it easy walking.
Use the applications which count steps. Create some challenges with coworkers and competitions in physical activities.
Related Poster: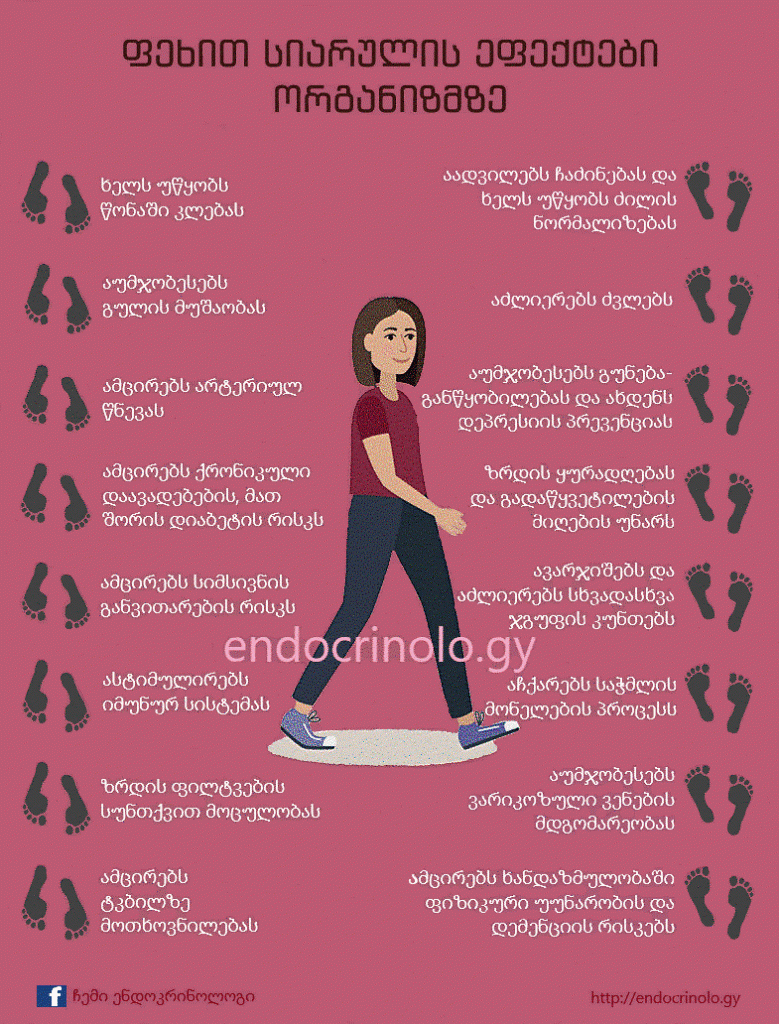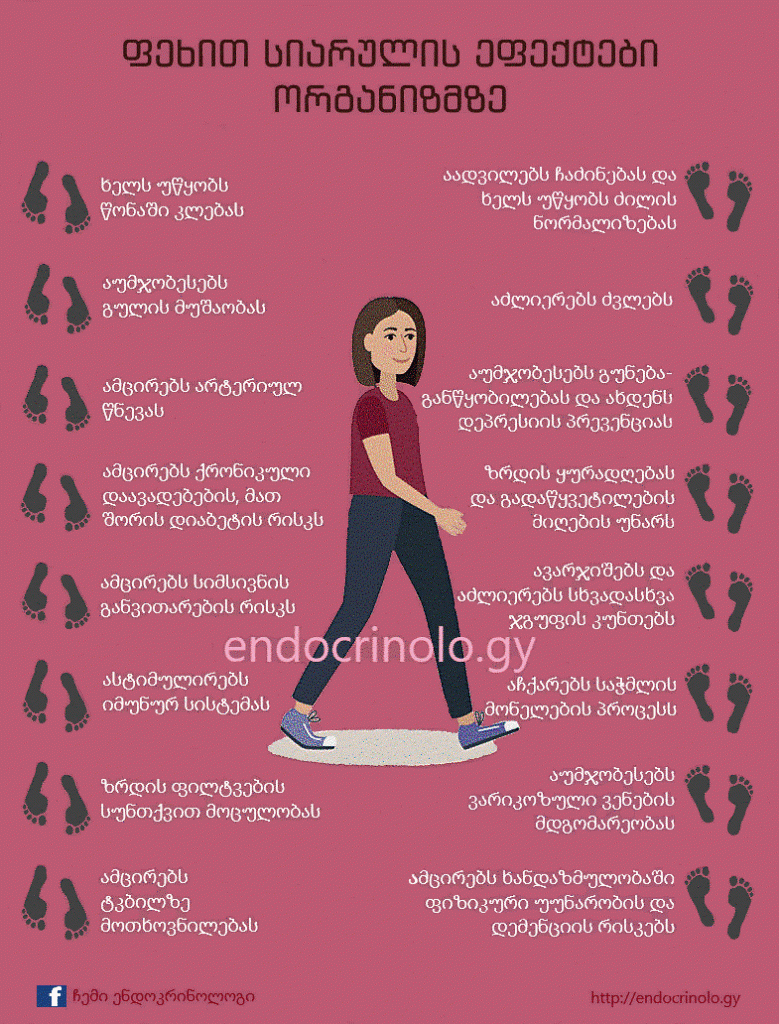 Written by: Elga Giorgadze, MD
---